Acne, pimple and blackhead can not be handled with bare hands, which can easily cause skin inflammation and repeated growth, even lead to repeated ulceration, skin allergy, etc. They need to be treated with clean tools.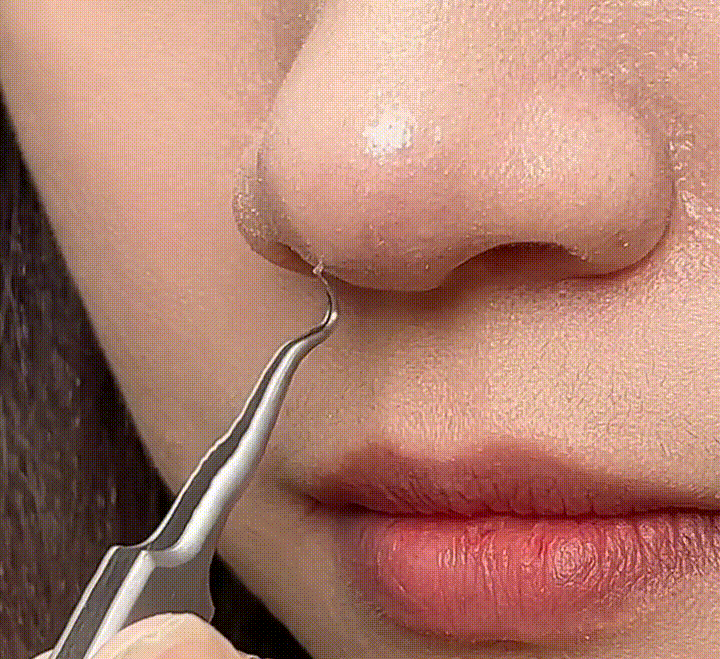 Tip: We suggest to use the blackhead remover tool after the acne ripe enough, and please wipe all tools with rubbing alcohol before and after each use.
Features
Dual Heads Remover: Designed with an anti slip handle, the double head tool helps you easily remove acne, blackheads, pimples, fat particles, etc.
Premium Material: Made of high-quality stainless steel and carbon steel, safe, environmentally friendly, anti allergic, and rust resistant. It's fully functional to work on all types of skin.
Applicable Skin: The blackhead removal set is suitable for all types of skin, such as sensitive faces, oily skin, dry skin, especially suitable for acne skin.
Portable Storage Case: With this storage box, tools can be kept safe and clean. What's more, mini box fits in our purse, bag, and pocket perfectly, easy for storage or carry.
Easy to Use: This blackhead removal set is easy to use and helps to quickly and effectively remove blackheads and other skin impurities. The double head tool has a curved design to fit the contours of the face, making it easy to use. The usage steps are as follows:
Specifications
Material: stainless steel, carbon steel
Shelf life: 5 years