Replace your existing earring backs with our skillfully designed lifts, and forever change the way your post earrings look on you!
The Hosenwelt Earring Backs have a unique shape that holds large or heavy earrings upright in your earlobes. They're also great for correcting bad piercings and stretched earlobes.
These hypoallergenic earring backs are a must-have beauty breakthrough that safely secures your earrings to your ear lobes, lifting and making them look so much better!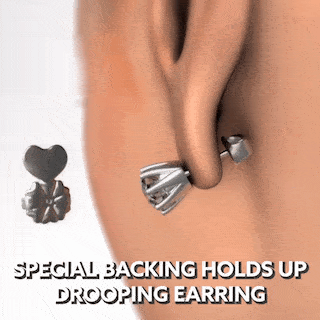 Money-Back Guarantee

We stand behind our products. Getting glowing reviews from thousands of happy customers brings us a lot of joy.

If, however, for any reason, you are not completely satisfied with your purchase, we will happily give you your money back, no questions asked!