ENJOY THE BEAUTY EYEBROW TRIMMER
Your Secret To Flawless Glowing Skin!
Not Just Shape Your Eyebrows!
HAIR REMOVAL 
BETTER-MAKEUP
GENTLE-SKIN   
100% RECYCLABLE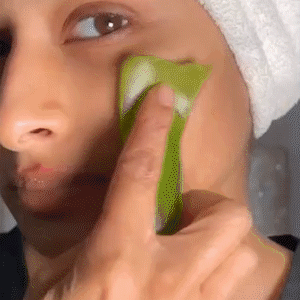 These things work great for the random hairs between and above my eyebrows. I love that it has two options for heads! I used it for eyebrows and facial fuzz! And its handle is so much better than other trimmers. After using this my face was so smooth and non-irritated. This is by far the best trimmer I have owned and I have tried several different ones.

- Erica Taylor
FEATURES
✅
Shape Eyebrows Gently And Painlessly
✅
Remove Facial Hair And Exfoliate
✅
Get Smooth Skin Texture And Color
✅
Make Other Skincare Penetrate Deeper
✅ Improved Makeup Tool
DESCRIPTION
►

Gently Shape Your Eyebrows Without Pain
Gently remove unwanted eyebrows without cutting yourself or using more painful hair removal methods. A pain-free way to shape and groom your eyebrows without needing to go to the salon.
►

 

Gently Removes Facial Hair & Exfoliates The Skin
Everyone has a dulling layer of vellus hairs and dead skin on their face. Removes this gunk to let your natural beauty glow.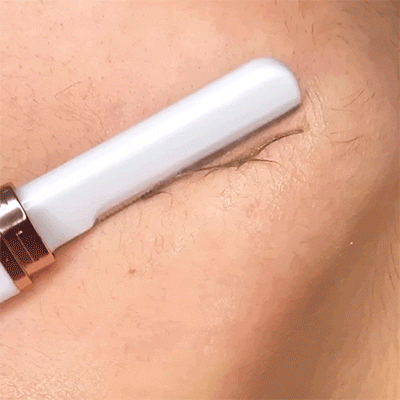 ►

 

Silky-smooth Makeup Application
Say goodbye to the cakey makeup nightmare. With your fuzz and dead skin gone, your makeup will look better than ever.
►

 

Helps Remove Acne Scars & Smoothen Skin Tone / Texture
Shaving promotes blood flow and new skin cells to grow faster which smooths and evens your skin out.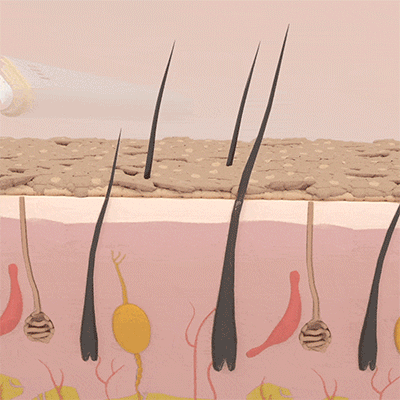 ►

 

Enhances Effects Of Skincare
Removing the 'dull layer from your skin lets your skincare products penetrate deeper & become more effective.
DETAIL
The blade is equipped with a safety net to increase the gentle scratching sensation and avoid horizontal sliding and scratching the skin.
?

 

Replaceable Cutter Head
Long and short cutter heads can be replaced at will, simple operation.
?

 

Long & Short Cutter Head
Stainless steel material blade, sharp edge. Long blades for large areas, short blades for subtle areas.
Can be stored when not in use, easy to carry.
SPECIFICATION
☛ 
Product Weight: 22 G
☛ 
Package Size: 20 cm × 8 cm × 2cm
☛ 
Color: 
White / Green (Sent At Random)
☛ Package Contents: Eyebrow Trimmer × 1 set
WARM TIPS
BLADE OPTIONS: small & large
ECO-FRIENDLY: recyclable
SENSITIVE SKIN: designed for all skin
FAST DELIVERY: special benefits
PRODUCT DESIGN: ergonomic design
PRICE PER BLADE: preferential price
NOTE
 ⚠ Due to manual measurements, please allow slight measurement deviations.