Easy to apply and remove from a nail, face. It's designed with both beginners and professionals in mind to provide you with a fast, simple, and easy way to apply the glitter dust powder like a pro.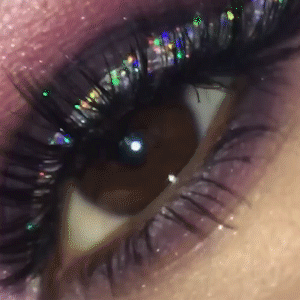 MULTIPURPOSE FINE GLITTER
✔ For nail art, mixed with gel nail polish, nail varnish, etc, to paint or directly apply to your nail, give yourself a shiny manicure.
✔ For body art, blend with pigment to draw creative patterns or make glitter tattoos in your body, helpfully show your beauty and creative thought.
✔ For hair art, mixed with hair gel to apply to your hair, or just sprinkle it onto your hair, add some sparkle into your hair, make you glowing.
✔ For making sparkling daily wearing things, mixed with fabric paint, pigment, glue, etc, to create a sparkling shirt, dresses, shoes, wallets, purses, etc.
✔ For crafts making, to make glitter slime, glitter tumbler, decorative Christmas ornaments and mask, glass ornament project, DIY resin jewelry, home decor, greeting cards, acrylic painting, and so on.